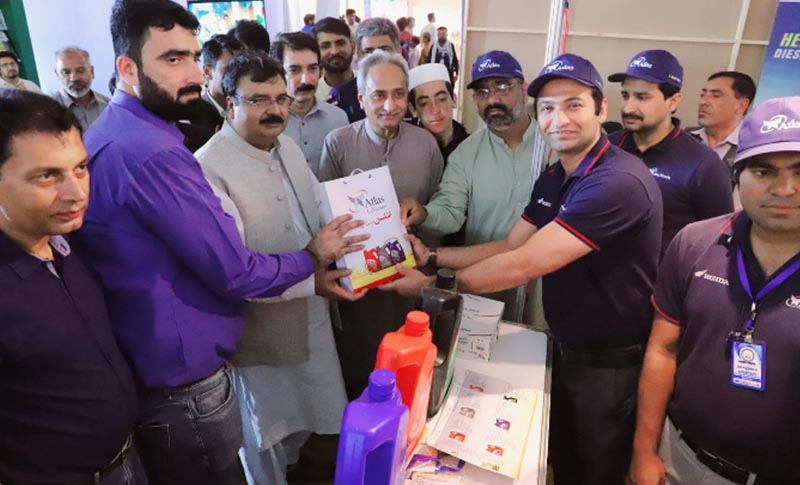 Atlas Presence at KISAN MELA
September 14, 2023
Atlas roots have driven from rural areas where successful in developing brand image in the mind of farmers or direct customers. At Kisan Mela Atlas has participated with complete range of Atlas Products at a prominent location, also promote brand awareness through banners and posters.
In this exhibition, Atlas have a direct interaction with the farmers in which Atlas has briefed them about our group of companies our product range, quality, pricing and benefits of Atlas Products and its complete range.
Syed Javed Ali shah (Federal Minister of Water & Resources) visited Atlas Lubricants Stall and RM Lubricants briefly introduced them about Atlas group of companies and Atlas Lubricants.
Mr. Baligh-ur-Rehman (Governor Punjab) also visited Atlas Lubricants Stall in which RM Lubricants completely briefed them about the Atlas Group and Atlas Lubricants business, our complete range in both PCMO and DEO segment in all our Pakistan, RM Lubricants has also received the Shield of Kisan Mela 2023 Exhibitor from Governor Punjab.
Interview has been given to the Samaa & PNN news, where brief them about the importance and impact of this exhibition, he also thanks to the organizers and sponsors of this exhibition.
Atlas promotional gifts were also distributed to visitors, Farmers, and companies.