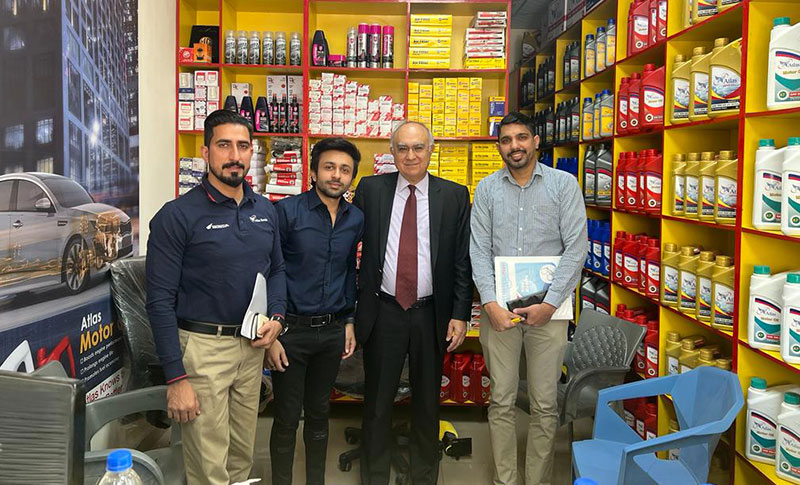 Market Visit of Mr. Aamir Shirazi (Group President) Yesterday
February 01, 2023
Atlas Lubricants' Activities:
Visited Oil Change Shops: 03
– 9T9 Oil Traders (Gulshan e Hadeed, Karachi)

– Sunder Oil Traders (Badar Commercial, DHA Karachi)
– PowerTron Oil Change (Korangi No. 5, Karachi)
Key Highlights of Visit

– President sb had a detailed meeting with all owners regarding business situation, current scenarios, Atlas performance, their confidence with brand and their business outcomes.
This visit was greatly appreciated by the entire network and their response after this has been very productive that will translate in business growth and acceleration in the coming days InshaAllah.
We are highly thankful to the management and especially President sb for taking out his precious time and giving great business guidelines to the network and highlighting the growth opportunities for us. Such visits will definitely boost distributor's and complete network morale as well and will be fruitful in business growth.
Thanking you.
Regards,
Karachi Team