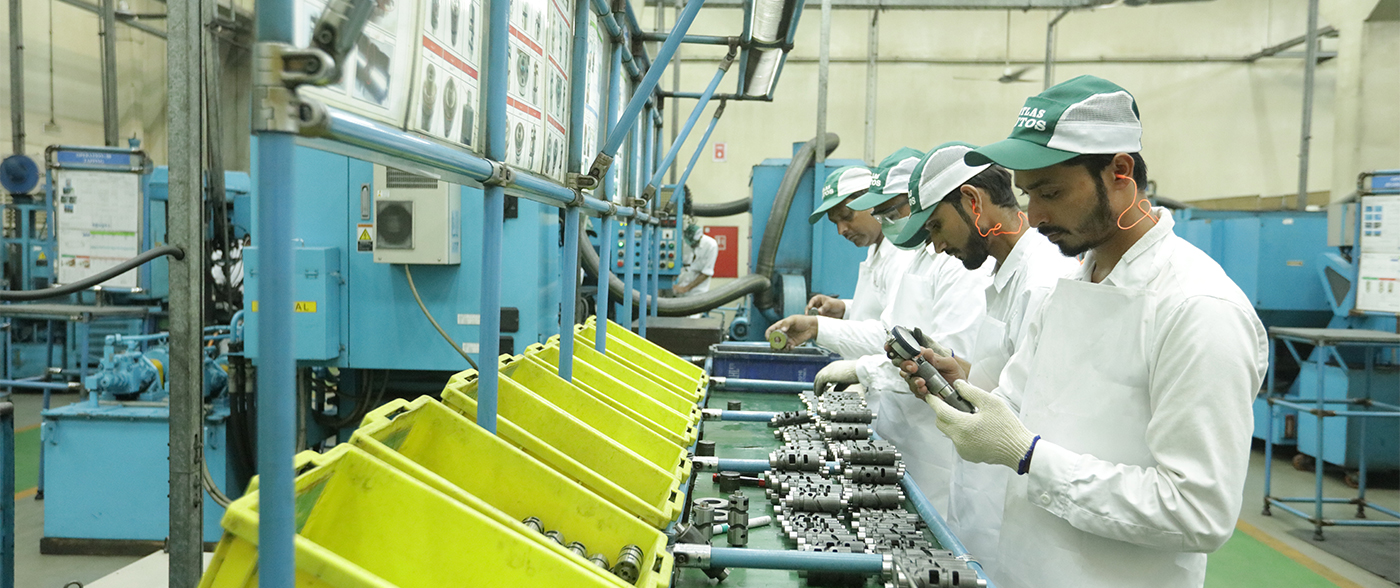 Atlas Autos is currently operating several paint shops for painting of metal and other parts using high quality paints from world-renowned brands. The Company uses environment-friendly electrostatic painting techniques to control the emission of volatile organic compounds.
Metal Paint shop:This shop paints Case Bottoms for CD-70, CG-125 and Pridor models of Honda motorcycles. It also paints the left and right Crankcase covers of all models of Honda motorcycles except for CD-70. To increase the paint life and reduce the environmental effects on the painted parts, Metal Paint Shop employs advanced pre-treatment process.
ABS Paint shop: ABS paint shop paints Front Visor, Front Fender, Side Covers, Shroud set and Cowl Set for all models of Honda motorcycles except for the red color variant of CD-70.